The Games Club Martyn J Hampson Charity Cup Saturday, 23rd May 2015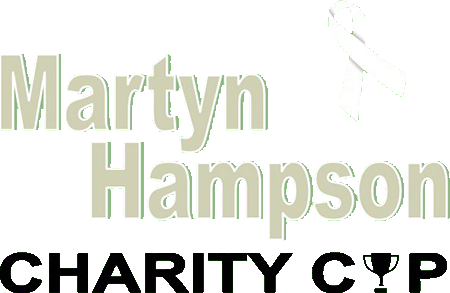 Previous Winners
2011 -
Martin Dingler
2012 -
Richard J Collins
2013 -
Chris J Stocking
2014 -

Russell J Davies
VENUE
Escape Sports Bar & Restaurant
3 Lidlington Place
LONDON
NW1 2JU
Map here...

TIMINGS
12:00pm - Doors open
12:45pm - Registration closes
1:00pm - Tournament starts
11:00am - Venue closes

FORMAT
Limited: Sealed Deck, w/Booster Draft Playoff
Product: 4 x Dragons of Tarkir Boosters + 2 x Fate Reforged Boosters
Playoff: 2 x Dragons of Tarkir Boosters + 1 x Fate Reforged Boosters
Structure: Round Robin
Playoff: Single Elimination Playoff (Top 8)
Rules Enforcement Level: "Behave"
non-DCI™-sanctioned
Software: DCI Reporter V3
Venue Capacity: 24 players

ENTRANCE FEES
£25.00 - all profits (minimum £10 per player) will be donated to charity

PRIZES
1 x Martyn Hampson Charity Cup

PRE-REGISTRATION Please, supply the full name and DCI number for all people wishing to pre-register, places cannot be reserved via the online form without this information. If a player doesn't have a DCI number or it is unknown please use the email address below.
Online: www.thegamesclub.org
Email: play@thegamesclub.org
Telephone: 07958 224 084 (mobile)
SMS: 07958 224 084

FURTHER INFORMATION
Online: www.thegamesclub.org
Email: play@thegamesclub.org
Telephone: 07958 224 084 (mobile)
SMS: 07958 224 084

TOURNAMENT MANAGER
Jason Howlett

TRADERS (by appointment or free delivery)
Magic Madhouse
Website: www.magicmadhouse.co.uk
Email: sales@magicmadhouse.co.uk
Telephone: 020 8881 7044

FOOD AND DRINK
Fully licensed bar and restaurant (Indian).
Eat-in and take-away food is readily available within the immediate area.
Food and drink purchased outside the venue may not be consumed within these premises.

NEAREST UNDERGROUND STATIONS
Mornington Crescent - Northern Line (Charing Cross Branch) - 5 minutes
Camden Town - Norther Line (Charing Cross Branch and Bank Branch) and Victoria Line - 10 minutes
Euston - Northern Line (Charing Cross Branch and Bank Branch) and Victoria Line - 10 minutes
Euston Square - Circle Line, Hammersmith & City Line and Metropolitan Line - 15 minutes walk
King's Cross - Circle Line, Hammersmith & City Line, Metropolitan Line, Northern Line (Bank Branch) and Piccadilly Line - 20 minutes
Regent's Park - Bakerloo Line - 20 minutes
Holborn - Central Line and Piccadilly Line - 30 minutes

NEAREST RAILWAY STATIONS
Euston - 10 minutes walk
St Pancras - 20 minutes walk
Kings Cross - 20 minutes walk

NEAREST BUSES
29, 134, 168, 253, 88, 24, 27, 46, 274, C2 and 31 - 5 to 10 minutes walk.
Night Bus 134, N29, N5, N20, N25 88, 24, 27, N27, 214, N28, N31, C2 and 31 – 5 to 10 minutes walk

PARKING
FREE parking is readily available on single yellow lines from 6:30pm.
There is a limited amount of parking available at meters and pay & display bays, prior to 6:30pm and costs from £2.45 per hour.
There is underground car park available at the nearby Royal National Hotel. The cost of parking at the hotel starts at £4 (2 hours) and goes up to £17 (24 hours).

CONGESTION CHARGE
The charge does NOT apply at weekends.
The £10 daily Congestion Charge zone covers most of central London, including many of the venues used by The Games Club. The congestion charge applies from 7.00am to 6.00pm, Monday to Friday, excluding public Holidays.

ACCOMMODATION

Imperial London Hotels Limited
Imperial Hotel
Russell Square
London
WC1B 5BB
Tel: +44 020 7278 7871
Fax: +44 020 7837 4653
Website: www.imperialhotels.co.uk
Email: iinfo@imperialhotels.co.uk

Since 1837, we have offered visitors to Central London a good standard of accommodation and exceptional value for money.

Our six hotels, all located in Bloomsbury, are a short walk from the British Museum, Oxford Street and London's Theatreland, making them an ideal base to explore Central London and beyond.

The room rates are all inclusive, with no hidden extras, yet standards are not compromised. This value is not just confined to the rooms, but all the bars, cafés and restaurants, too.

Whichever Imperial London Hotel you stay in, you have access to all the group's facilities – car parking, sightseeing tours, bars, restaurants, bowling alley, health spa, shops, bureau de change, and a good deal more.

Health Club and garage at supplementary charge.

All Rooms have private bath, shower, TV and radio (excluding County).

Prices from £43.00 (single at County Hotel) to £111.00 (triple at Royal national Hotel) per room.
Generator Hostel London
37 Tavistock Place
LONDON
WC1H 9SE
Tel: +44 (0)20 7388 7666
Fax: +44 (0)20 7388 7644
Website: www.generatorhostels.com

Generator Hostels are the leading backpacker hostel company in Europe with its first two locations in London and Berlin , with many more soon to come. They provide a unique backpacker experience which offers you safe, comfortable budget accommodation and great facilities. Including bar, internet, chill out areas and of course a great party atmosphere where you can meet other like minded people.

Great locations! Generator Hostels are in great locations with over 800 beds in each hostel. Generator London is situated in Central London, Russell Square, close to the British Museum and Covent Garden.

Friendly staff! They've fantastic friendly staff and superb facilities to meet all your needs. If you are looking to meet great people and have the hostel experience of a lifetime then the Generator hostels are for you.

All you can eat breakfast! Don't forget that they offer a free "all you can eat" breakfast and free bed linen. If you are a traveller looking for budget accommodation that is affordable, clean with a safe night's sleep, without breaking the bank then look no further than the Generator Hostels.

Prices from £15.00 per person (8 / 12 person dormitory) to £50.00 per person (1 person private room).
Last Updated: Saturday, 16 May 2015 at 09:21

© 1999-2015 The Games Club
Unit 6, Great Cambridge Industrial Estate, Lincoln Road, LONDON, EN1 1SH
The Games Club
supported games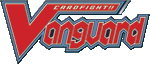 The Games Club
translate
The Games Club
journey planner